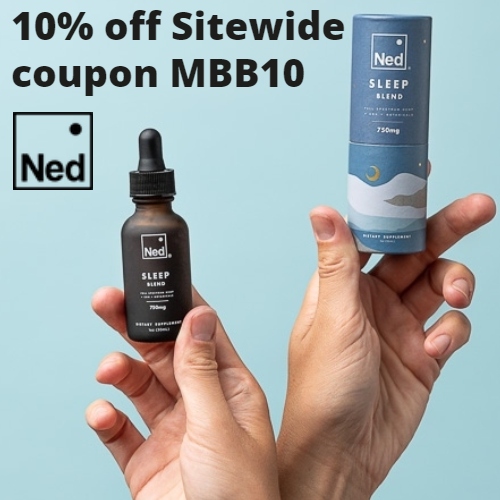 Ned offers full spectrum hemp products that provide natural & functional support for sleep, stress, relief & recovery, focus, and immunity.
Their products are made with the highest quality ingredients and the highest manufacturing standards. They source their ingredients from small local farms and work directly with the farmers to hand select their strains of non-GMO hemp that is known for having superior cannabinoid & terpene profiles, effectiveness, and flavor.
Their product line includes full spectrum hemp gel caps, sleep capsules,
anti-inflammatory pain relief balm, hemp infused body butter & lip balm, and a range of premium hemp oils with CBD & CBN that are infused with other botanicals to help with sleep, stress, balance & overall wellness.
Ned also offers magnesium drink powder supplements. Magnesium supports over 300 essential functions throughout the body and about 75% of Americans are deficient in this critical mineral. A magnesium deficiency can lead to many health issues, including sleeplessness, mood disorders, muscle cramps, and inability to absorb essential vitamins and nutrients.
Their Mellö Magnesium drink powder supports muscles, metabolism, memory, stress, anxiety, sleep, and more with their proprietary superblend of 3 forms of chelated magnesium, GABA, L-theanine, and over 70 trace minerals. It comes in 3 flavors – Lavenderberry, Meyer Lemon, and Naked (unflavored so you can mix it in the beverage of your choice).
Get 10% off Sitewide at Ned using coupon MBB10. Shipping is $5 or Free on orders of $100 or more. Coupon is not valid on subscription orders.
All products come with a 30-day risk-free happiness guarantee. You can try any product for up to 30 days to see if it's right for you. If you decide it's not, simply let them know and Ned will provide a full refund! Valid for first-time customers only & one product only. If multiple products were ordered, remaining products must be returned unopened for full refund.
2