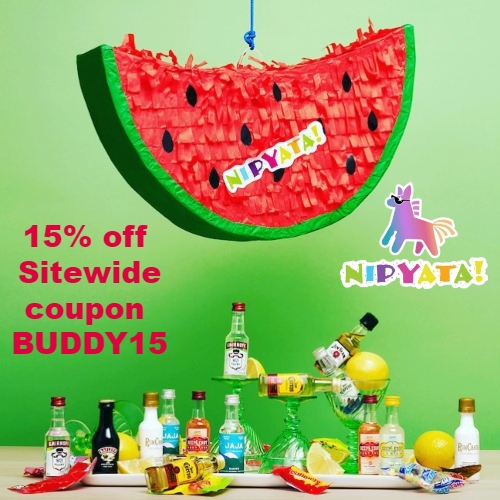 Piñatas aren't just for kids' birthday parties anymore! Nipyata offers personalized adult piñatas that are filled with 50ml bottles of your favorite spirits, candies, and other goodies. Nipyatas make great gifts and add an extra layer of fun and humor to any gathering! They're great for birthdays, holidays, bachelor/bachelorette parties, weddings, and pretty much any other occasion you can think of.
Nipyatas are built tough! They're designed to withstand the powerful swings of inebriated adults and they hold up to eight pounds of liquor. They have a great selection of premium liquor to fill your Nipyata with, including Deep Eddy Vodka, Kahlua, Fireball, Captain Morgan, Joe Cuervo, Jim Beam, and more.
There are tons of great Nipyatas to choose from, including birthday & holiday themed, pop culture themed, unicorns, booze bottles, bachelorette party themed, and more.
Ordering is super easy! Just pick your favorite piñata style, tell them if you want it pre-loaded with booze or choose the booze you want included, let them know if you want it shipped right away or on a future date, and Nipyata will take care of the rest. Your Nipyata will be delivered straight to your door with all the goodies! They can even be opened and resealed upon arrival if you'd like to add your own contraband.
Looking for a fun gift? Nipyata also sells Drinkable Greeting Cards. Each of their unique & funny cards cards include a 50ml bottle of liquor and a handwritten note.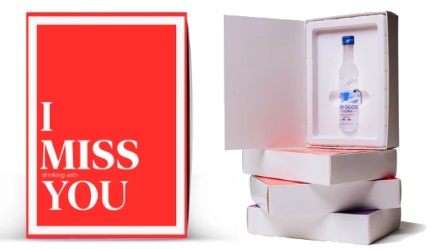 Get 15% off Sitewide at Nipyata using coupon BUDDY15. All Nipyata products come with a 30-day money back guarantee.
All deliveries must be signed for by an adult who is at least age 21. Nipyatas cannot be shipped to AK, AL, AR, HI, ND, OK, PA, SD, TX and UT.
5