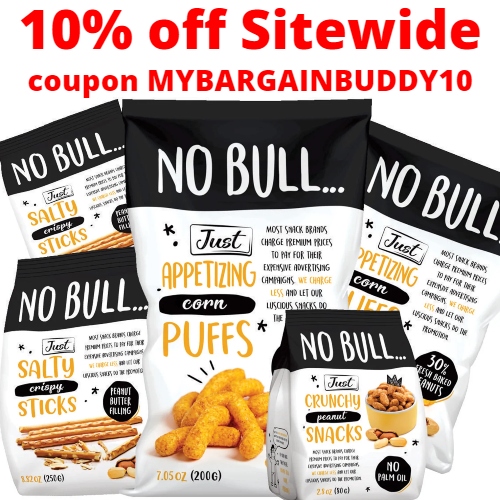 No Bull is on a mission to offer an affordable & great tasting alternatives to high priced snack brands that overspend on advertising and make you pay for it.
No Bull lets their snacks speak for themselves by cutting out the money & time usually spent on advertising so they can focus on what really matters: the ingredients, the taste, and customer satisfaction.
Their delicious snacks are made with premium quality natural ingredients you can feel good about eating. They offer tasty corn puffs made with fresh baked peanuts, salty & satisfying peanut butter filled pretzel sticks, and crunchy peanut snacks made with no palm oil or trans fats.
Want to try all 3? No Bull offers a convenient variety pack so you can try each one!
Get 10% off Sitewide at No Bull using coupon MYBARGAINBUDDY10.
2