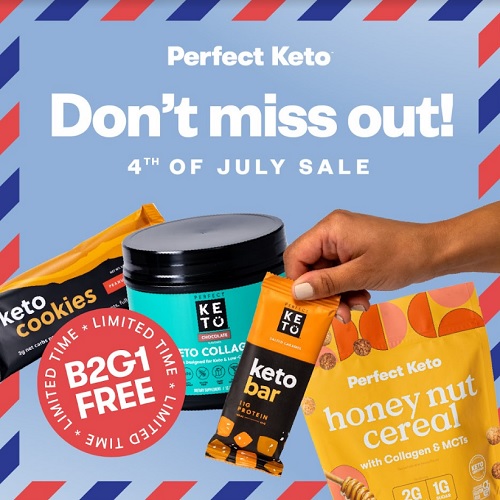 Stock your pantry with keto snacks and supplements that support your summer health goals! Through 7/5, everything at Perfect Keto is buy 2, get a 3rd Free (mix/match is ok!).
Simply add products to your cart and the discount will apply automatically at checkout. All Perfect Keto products come with a 30-day satisfaction guarantee. Shipping is Free on orders of $60 or more. This promo is not valid with coupons or subscriptions.
Perfect Keto products are made with real food ingredients to promote better health. They contain no gluten, grains, soy, corn, added sugar, artificial flavors/colors, fillers or chemicals. Whether you're just starting a keto diet or you've been living a keto lifestyle for years, they've got all the snacks and supplements you need!
If you are not ordering at least 3 items, you can get 20% off Sitewide at Perfect Keto using coupon PKBUDDY20.
4