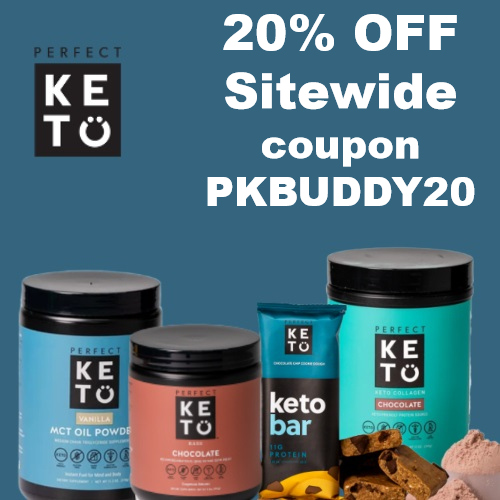 Perfect Keto products are made with real food ingredients to promote better health. They contain no gluten, grains, soy, corn, added sugar, artificial flavors/colors, fillers or chemicals. Whether you're just starting a keto diet or you've been living a keto lifestyle for years, they've got all the snacks and supplements you need!
Get 20% off Sitewide at Perfect Keto using coupon PKBUDDY20. Shipping is Free on orders of $60 or more.
Coupon is not valid on bundles, which are already up to $70 off.
32