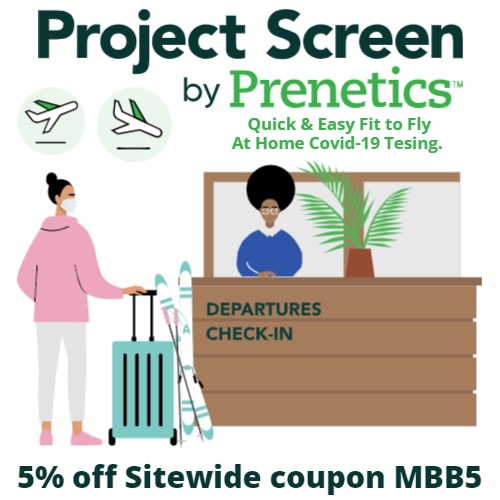 Project Screen provides quick, easy and accurate Covid-19 home tests. Their mission is to make it easier for you to get back to the life you love by making the required testing for travel easier and more efficient.
Project Screen was one of the first private Covid-19 providers listed by the UK Government and they are proudly ISO 27001 certificated, so you can be confident in the accuracy of your results.
They offer a full range of Lateral Flow Antigen and PCR tests including Fit to Fly tests, Day 2 tests for vaccinated arrivals, and Day 2, 5 and 8 tests for unvaccinated arrivals.
Their complete home Covid-19 test kits include everything you need to self-swab and return your completed sample to their lab for analysis, including a Free Royal Mail return mailer. The kits are shipped via DPD Next Day Delivery.
For lateral flow antigen tests you'll receive your results within 20 minutes and have your photo verification sent to your mobile device within 3 hours. For anyone travelling to a country that requires home lateral flow antigen testing to be 'observed', they offer a lateral flow antigen test with a Telehealth consultation.
For PCR home tests you'll receive your results and your fit to fly certificate within 24 hours of the lab receiving your sample.
Get 5% off Sitewide at Project Screen using coupon MBB5.
1