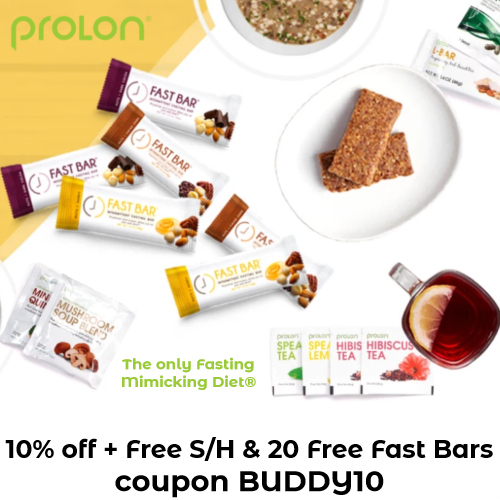 20 years of extensive research and clinical studies created ProLon's Fasting Mimicking Diet, which bypasses certain food detecting paths to keep your body in fasting mode while you actually get to eat. ProLon supports your body's natural process of cellular clean-up, which naturally gets triggered when your body is in a prolonged (3 or more days) fasting state.
ProLon meals come in 5 convenient grab-and-go boxes (one for each day) that include plant-based energy bars, soups, a variety of snacks, drinks, and supplements.
Order a 5-day kit and you'll get 10% off using coupon BUDDY10. Shipping is Free and you'll also receive 20 Free Fast Bars with your ProLon purchase.
5