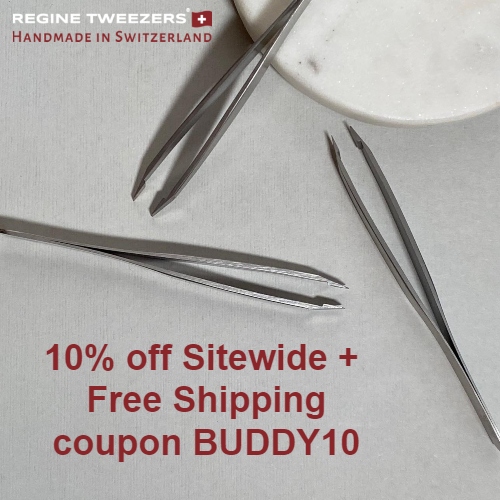 Mass-produced tweezers quickly lose their sharpness, break easily, cause hair breakage, and can lead to ingrown hairs. If you're ready for an upgrade, check out Regine Tweezers. They've been producing high-quality, high-precision tweezers for over 100 years. Their tweezers are made with twice-tempered, surgical-grade stainless steel that will never lose their sharpness.
Handmade in Switzerland, Regine Tweezers stand out from the competition. These ultra-high precision tweezers will pull even the finest hair out from the root and they will never rust or tarnish. They also offer mani-pedi tools, nail clippers and blemish tools.
Get 10% off Sitewide + Free Shipping at Regine Tweezers using coupon BUDDY10. All tweezers come with a lifetime guarantee!
4