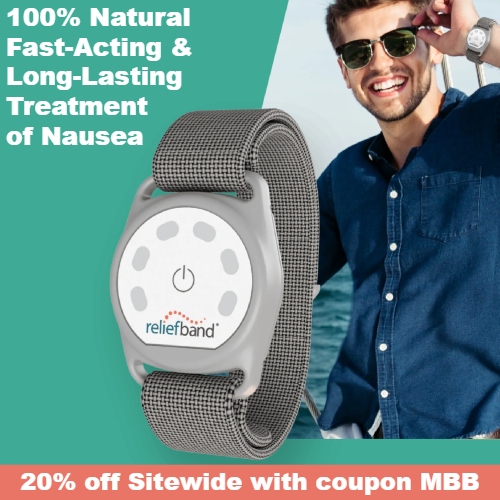 If you're one of the millions of people who suffer from motion sickness, morning sickness, or other forms of nausea, you understand how debilitating and disruptive it can be to daily life. The good news is that advancements in technology have brought us innovative solutions, and one such groundbreaking device is the Reliefband.
Reliefband is a wearable device that utilizes neuromodulation technology to alleviate nausea and vomiting. It is a non-invasive solution that has gained popularity due to its effectiveness and ease of use. The device resembles a watch and works by stimulating the median nerve on the underside of the wrist, sending signals to the brain.
These pulses modulate the neural pathways between the brain and the stomach, effectively blocking the signals responsible for nausea. By disrupting the brain's perception of nausea, Reliefband provides fast relief without the need for medication.
Multiple intensity levels allowing users to customize the stimulation to their preference and comfort. This flexibility ensures a personalized experience for every user. The Reliefband is rechargeable, making it convenient for use on-the-go.
Living with nausea can be incredibly challenging, but Reliefband offers hope for those seeking a non-invasive and drug-free solution. It's FDA cleared, works within minutes, and there are no side effects!
Get 20% off Sitewide at Reliefband using coupon MBB. Shipping is Free on orders over $50. Coupons cannot be applied to Reliefband 50 Hours model.
Reliefband Premier, Reliefband Flex, Reliefband Classic, and Reliefband Sport are backed by 14-day money back guarantee.
3