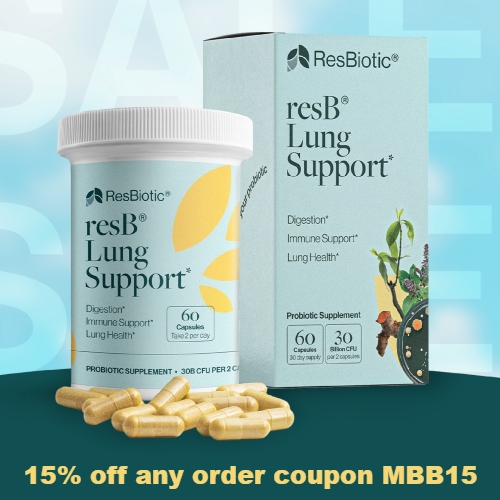 The microbiome creates a physical and biochemical link between your digestive, respiratory, and immune systems. With the goal of enhancing the performance of all three systems, the medical professionals at ResBiotic developed resB®, which targets the fundamental cellular pathways.
ResBiotic resB® Lung Support is the first clinically studied formula that combines live probiotic bacteria strains with bioactive botanicals for digestion, immune function, and respiratory health. Gluten-free, dairy-free, vegan, and nut-free, just 2 capsules a day are designed to support gut health, lung structure, and a healthy inflammatory response.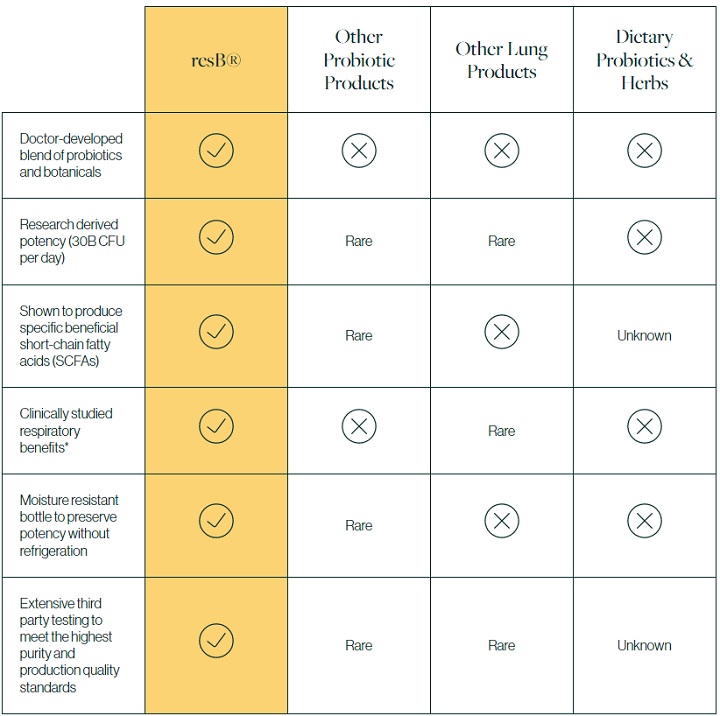 Get 15% off any order at ResBiotic using coupon MBB15. All orders ship Free – No minimum purchase required. Coupon is valid on one-time orders and will also apply to the first shipment on a subscription order.
resB® is backed by a 30-day money back guarantee on your first purchase.
5