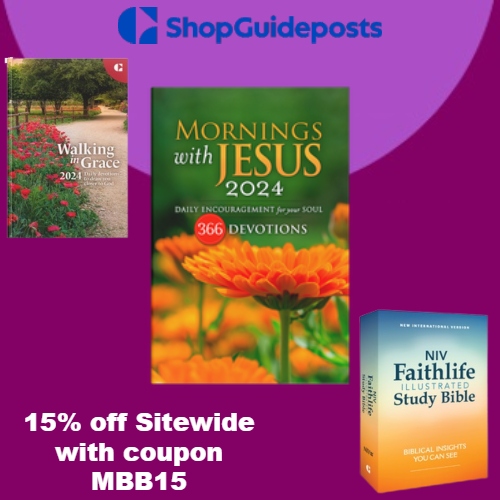 ShopGuideposts is dedicated to providing products that inspire and enlighten. Their large selection of Christian faith-based products helps people connect their values to their daily lives.
Their product line includes devotionals, bibles, fiction and non-fiction books, planners, greeting cards, and more.
Get 15% off Sitewide at ShopGuideposts using coupon MBB15. All orders are backed by a 30-day return policy. Coupons cannot be applied to magazine orders.
2