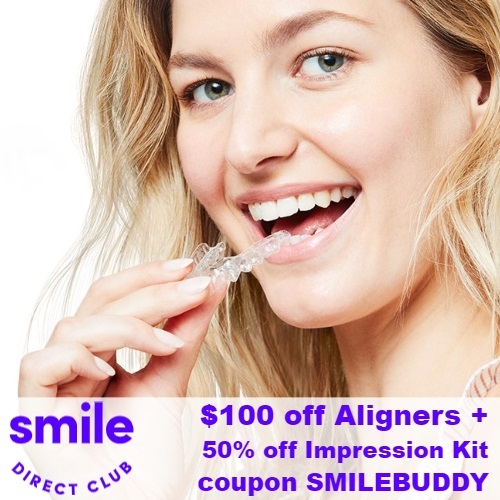 SmileDirectClub is for anyone who wants a smile they'll absolutely love! They straighten and brighten most smiles gently, remotely, and in an average of 6 months using quick, clear aligners.
Customers can either book a SmileShop visit at one of their over 350 SmileShops or get an at-home impression kit sent to them, and a licensed dental professional will create a custom smile plan. They will send the clear aligners (and premium whitening) directly to your for 60% less than other options and 3x sooner than braces.
Get $100 off Aligners, 50% off an Impression Kit, and a Free Scan if you opt for a SmileShop visit at Smile Direct Club using coupon SMILEBUDDY.
50