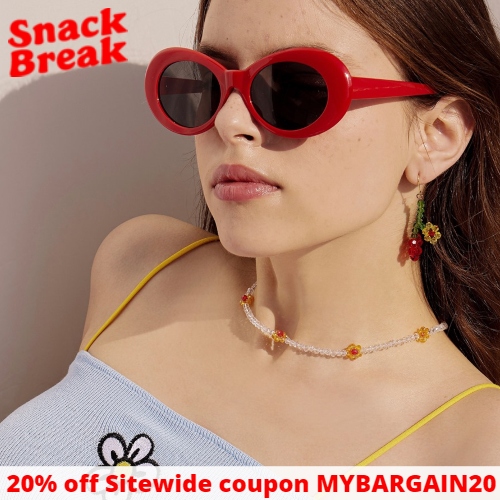 Snack Break Jewelry was founded by a Californian-at-heart girl who was nostalgic for her carefree, high school days. Created to capture the laidback aesthetic of the 90's kids and the sunny rays of the northern Californian coast, every piece of Snack Break Jewelry is fun and unique, paying homage to the vintage wardrobes of long-forgotten summers.
Snack Break has four throwback collections – Candy Crush, Summer Camp, California Dreamin', and Glam Girl. Each collection includes super fun & trendy jewelry, phone straps, and hair accessories.
Get 20% off Sitewide at Snack Break Jewelry using coupon MYBARGAIN20. Worldwide shipping is Free on orders of $59 or more.
5