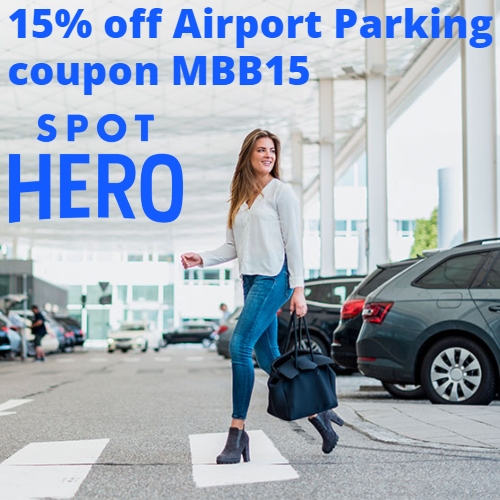 Traveling can be hectic, but worrying about finding a parking spot at the airport doesn't have to be! SpotHero makes airport parking quick and easy!
With SpotHero, you're guaranteed to have a spot with just a few clicks – Simply choose the airport and SpotHero will show you all the available options. Airport parking rates and locations are subject to change, so if you see something you like, book it! Then rest easy knowing your spot is secure & backed by the SpotHero Parking Guarantee.
Get 15% off Airport Parking at SpotHero using coupon MBB15 ($10 maximum discount).
What is the parking guarantee?
Your parking reservation is 100% guaranteed. When you book with SpotHero, they guarantee you will have a spot to park in, at the price you paid, or your money back.
While they do not physically hold a specific spot open for each reservation, they work closely with their partners to monitor inventory levels and avoid overbooking.
All SpotHero reservations include:
• Lot Full Protection: If a parking facility is full when you arrive, call SpotHero immediately! They will rebook your parking at the closest available parking facility at no extra charge or offer you credit or a full refund.
• 365-Day Customer Support: If you have any issues while parking, call customer support to talk to a real person! 7 days a week (including holdays) 6am-11pm CST.
• Free Cancellation: Plans change – SpotHero allows you to easily cancel your reservation up to the minute it starts for a full refund!
2