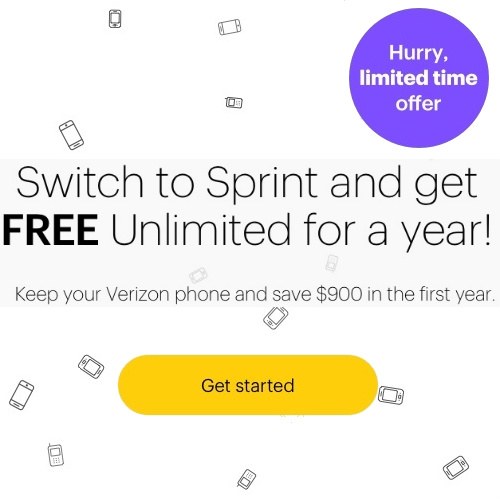 Switch to Sprint today and get Free Unlimited for 1 year when you bring your own eligible phone. Keep your phone when you switch. Keep your number, your accessories, your photos, your apps and your music. There's no annual contract and no activation fee.
Step 1: Confirm phone eligibility.
Step 2: Order your SIM card. Next-day shipping.
Step 3: Activate and enjoy!
Fine print: Savings until 9/30/18; then $60/mo. for line 1, $40/mo. for line 2 & $30/mo./line for lines 3-5. Reqs. AutoPay (discount applied w/in 2 invoices), new account, bring your own eligible device & Sprint SIM card. SIM card is $2.99 + $10 S/H + tax.
1