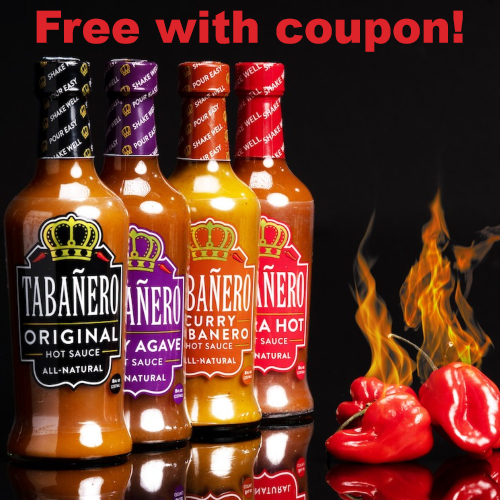 Tabanero Hot Sauces contain simple, natural ingredients such as Habanero peppers, carrots, onions, and key limes. They are currently sold in select Walmart, Winn-Dixie, and Sedano's locations.
Print this $2.97 coupon if you'd like to try a bottle (possibly for Free!).
Sign up for my email newsletter to get deals like this delivered to your inbox!
3