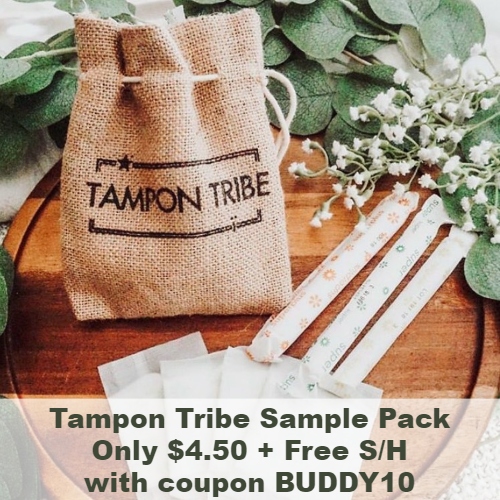 Tampon Tribe is a women-owned, totally sustainable, totally organic, and plastic-free personal care company started by two friends who were searching for Earth and body-friendly products. Perfectly packaged, and using only the highest quality GOTS and ICEA certified organic cotton, Tampon Tribe products are effective, totally natural, and great for the planet.
Try them out by ordering this Tampon Tribe Sample Pack for just $4.50 + Free shipping using coupon BUDDY10. It includes 3 tampons: regular, super, super-plus, 2 day pads, 1 night pad, 2 pantyliners, and a cute jute bag.
If you like their products, sign up for a subscription and get them delivered to your door monthly!
Coupon BUDDY10 is valid for an extra 10% off Sitewide (excluding face masks, merch, and their sanitizing mister).
1