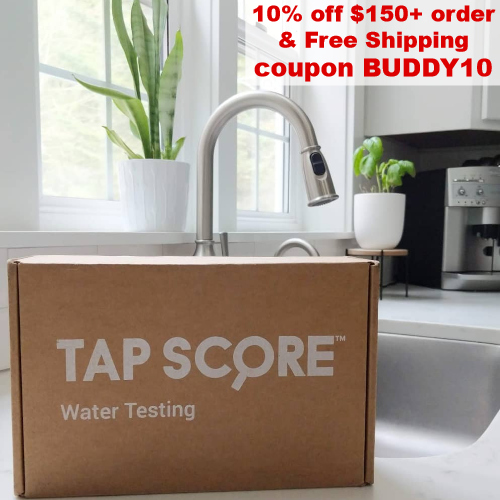 Harmful chemicals migrate into water from old pipes, industry, agriculture, and other sources. Many of them have no taste, color, or smell so you don't even know they are there! Tap Score is a laboratory service for easy home water testing and reporting.
Tap Score gives you an easy to understand water report card so you know your health risks and how to treat the contaminants. They are the only home water testing service with unbiased treatment matching and health risk analysis – so you don't waste money on treatments that you don't need.
Tap Score offers 2 types of test kits. One for city water and one for ground or well water. Each include comprehensive reporting, dedicated support, unbiased treatment recommendations, and a 100% satisfaction guarantee.
Get 10% off your order of $150 or more at Tap Score using coupon BUDDY10. Shipping is Free both ways!

30