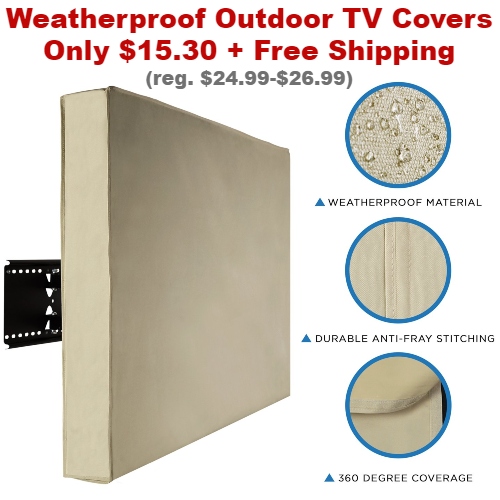 Defend your TV against the sun, rain, snow, dust with a Weatherproof Outdoor TV Cover. Made of high density 500*300D Oxford polyester material, it provides year-round protection. The cover has PVC coating to repel water and endure harsh outdoor elements. Lock stitching prevents the cover from fraying, providing durability for many years to come. The back flaps open for TV wall mount brackets and TV stands. Features a pouch in front to store your remote.
On sale for $17.99, you can get an extra 15% off sitewide using coupon BUDDY15, making these covers just $15.30. All orders ship Free.
All sizes are currently available!
Small cover fits TVs between 40″ and 42″
Medium cover fits TVs between 46″ and 48″
Large cover fits TVs between 50″ and 52″
Extra large cover fits TVs between 55″ and 58″
1