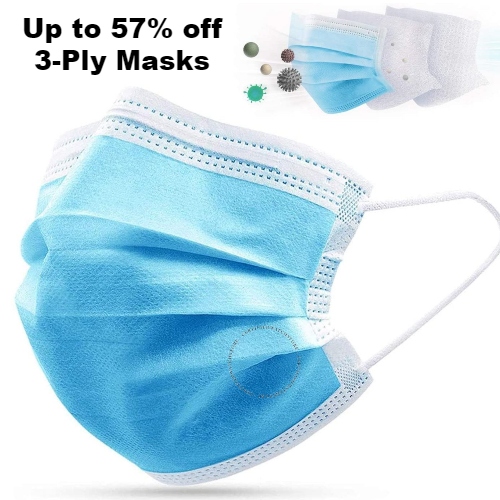 These 3-Ply Masks are made with high-quality non-woven fabric and feature stretchy elastic ear loops and an adjustable embedded nose clip.
Get a 50-pack for $16 using coupon BUDDY16, a 300-pack for $90 using coupon BUDDY90, or a 500-pack for $140 using coupon BUDDY140. Shipping is $4.99 on any size order.
Prefer KN95 masks? You can get a 20-pack of KN95 Masks for $19.99 using coupon BUDDY20.
2