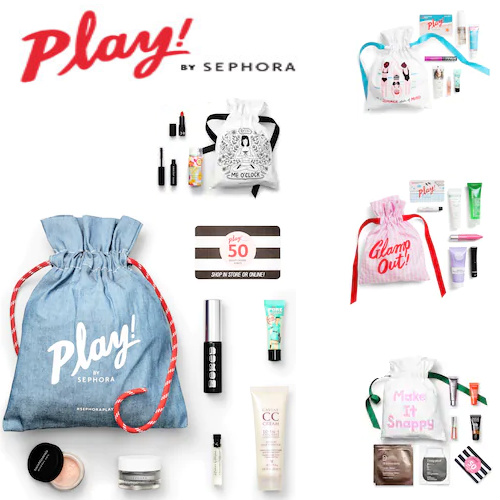 Experience PLAY! by SEPHORA through one of this year's most popular boxes – no subscription required! Each box includes product samples, a PLAY! BOOK with tips on the samples in your box, as well as a PLAY! PASS redeemable for 50 extra Beauty Insider Points when used with a full-size purchase inside your local Sephora or Sephora inside JCPenney.
Get 15% off any order using coupon BIBONUS (you must log in or sign up for a Free Sephora Beauty Insider account in order to apply coupon).
By purchasing this box, you are NOT opting into the monthly subscription program. This is a one-time, single box purchase.
* No limit on the number of boxes you can order
* Be sure to select your 3 Free bonus samples at checkout
* Shipping is $5.95 or Free if you spend $50 or more
* Flash shipping membership is available for $10 – Gives you Free 2-day shipping on all orders for 1 year
4