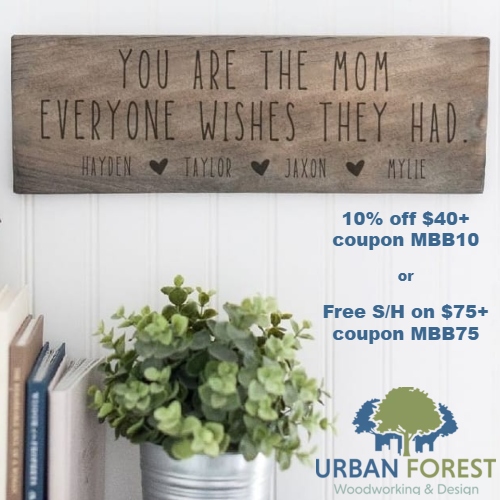 Based in Utah, Urban Forest is a family-owned business and a premier provider of laser carved home decor products with over 20 years of experience. Each piece is carefully handcrafted and shipped directly from their shop. Whether you're buying one of their existing pieces or you want to see your custom creation come to life, they guarantee you'll have an exceptional experience.
Get 10% off $40 or more at Urban Forest using coupon MBB10 OR get Free shipping on $75 or more using coupon MBB75.
Coupons are not valid on ornaments, which are 50% off when you order 10 or more.
10