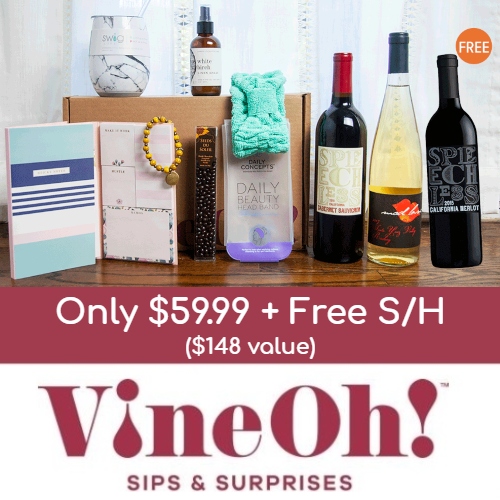 This post contains affiliate links. See my disclosure policy for more details.
Relax, recharge and unwind by treating yourself with a subscription to VineOh!. 4 times a year, they'll send you a box containing 2 bottles of premium wine, full-size rejuvenating products, delicious treats, and unique gifts. Each box is valued at over $120.
Sign up this month using coupon BUDDY and they'll include a 3rd bottle of wine Free with every box FOR LIFE ($21-$26 value)!
This season's Oh! For Me! box is valued at $148 when you factor in the Free bonus bottle of wine, but new customers can snag it for just $59.99 + Free Shipping. 2 box minimum. Coupon is not valid on gift orders.
What I really like about this subscription is it's not a monthly commitment, which can get overwhelming, not to mention expensive. Getting a box just 4 times a year means you won't have anything piling up. It's just a nice "pick-me-up" every few months. I received this month's Oh! For Me! box and I think it's their best box yet! Everything in it is very nice and 100% giftable, if I need something in a pinch and can bear to part with any of it. 😉
I definitely won't be gifting the Swig Life insulated wine cup. That thing is awesome!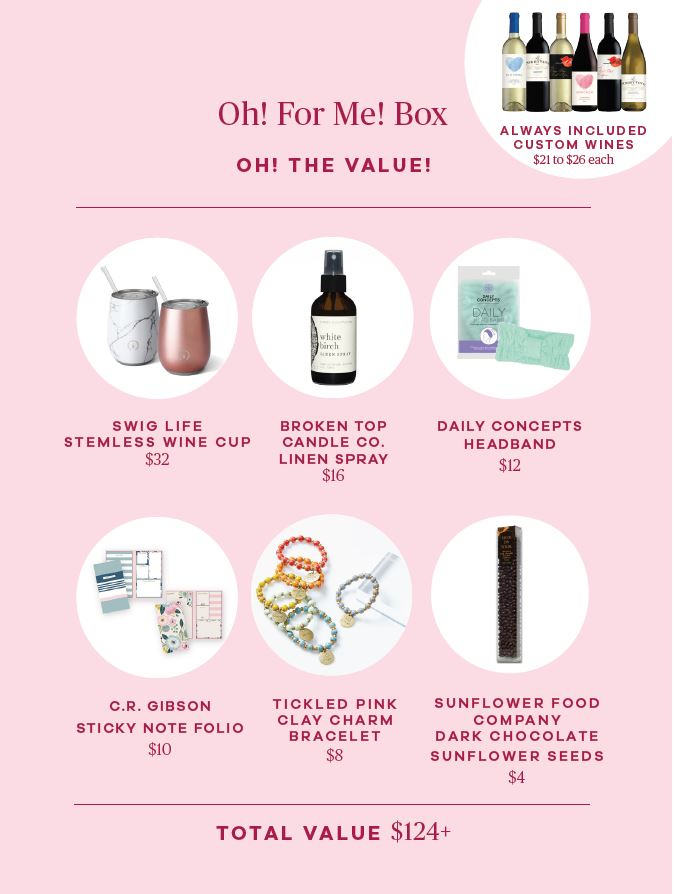 11