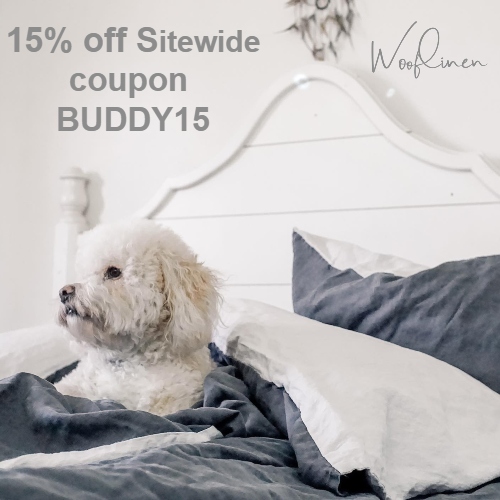 Wooflinen provides top quality, super-comfortable and environmentally friendly bedding at affordable prices. Their bedding is made from the finest Eco-Sourced French Linen and Bamboo. Both French Linen and Bamboo are hypoallergenic and their incredible ability to wick away moisture allows them to be naturally anti-microbial and anti-bacterial. Not only does this result in less "icky" sheets, but it also means less washing and clearer skin.
Get 15% off Sitewide at Wooflinen using coupon BUDDY15. Shipping is Free and all products come with a money back guarantee!

Wooflinen has a passion for helping animals. In addition to their awesome bedding, they also offer high quality animal accessories and a portion of profits, along with products, are donated to local animal shelters in need.
5