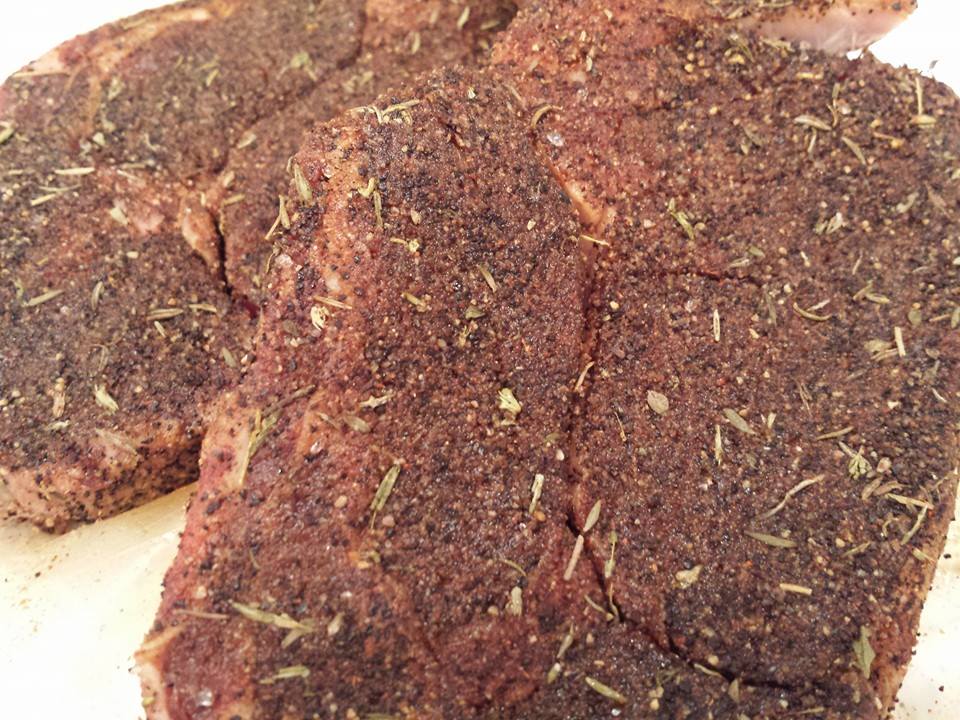 Burgers and hot dogs are boring. Kick it up a notch and add some flavor to your next cookout with these tasty food and beverage tips!
This post contains affiliate links. See my disclosure policy for more details.
1. The Perfect Steak
Hands down – the best dry rub I've ever tasted! Goes great on any steak. Pictured above on a rib-eye (my favorite cut!).
Ingredients: 1 TSP Ground Coffee, 1 TSP Paprika, 1 TSP Thyme, 1 TSP Garlic Powder, 1/2 TSP Pepper, 1/2 TSP Sea Salt, Dash or Two of Cayenne Pepper
Instructions: Combine ingredients in a small bowl. Apply to both sides of the steak. Wrap steak in plastic wrap and let sit at room temperature for 1 hour or in fridge overnight.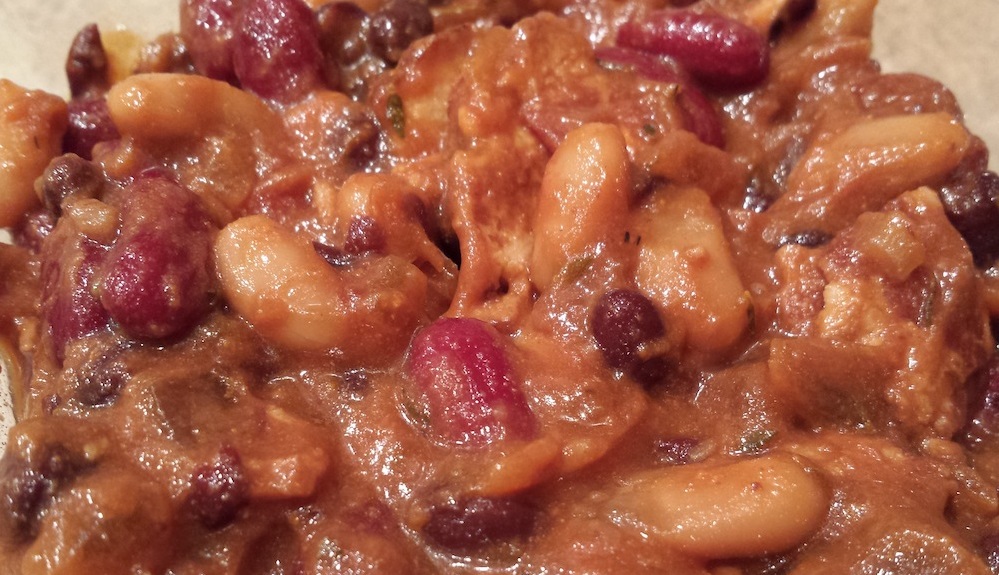 2. DIY Baked Beans
Canned baked beans have come a long way since I was a kid, but everything is better when you make it yourself! With 3 different kinds of beans, this recipe really mixes things up. Get low or no sodium beans. Add your own salt if desired.
Ingredients: 1 Can Black Beans, 1 Can Kidney Beans, 1 Can Great Northern Beans, 4 Slices Cooked Bacon, 1/2 Cup Chopped Yellow Onion, 3/4 Cup Ketchup, 1/3 Cup Dark Molasses, 1/3 Cup Water, 1/4 Cup Apple Cider Vinegar, 1 TSP Tabasco, 1 TBSP Dry Mustard, 1 TSP Thyme.
Instructions: Rinse and drain beans, combine all ingredients in an ovenproof baking dish, cover and cook at 350° for 45 minutes. Uncover, stir, and bake 10-15 minutes more.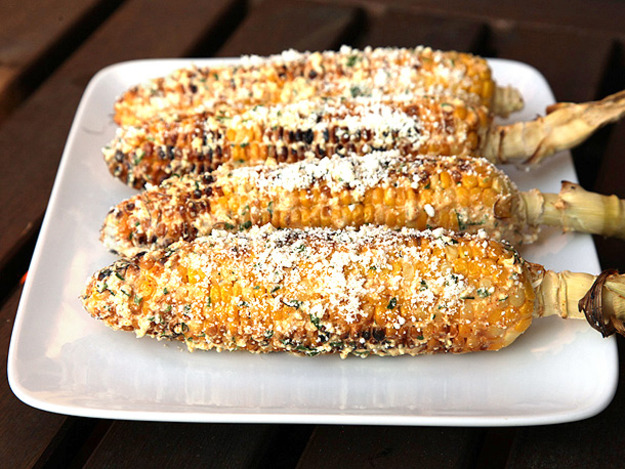 Image: serious eats
3. Mexican Street Corn
There's nothing like fresh corn on the cob in the summertime. It goes great with just about anything you throw on the grill. Add a little south of the border flavor with this recipe from serious eats. If special seasonings are hard to come by in your area, substitute chipotle chili powder for the ancho or guajillo chili powder in their recipe.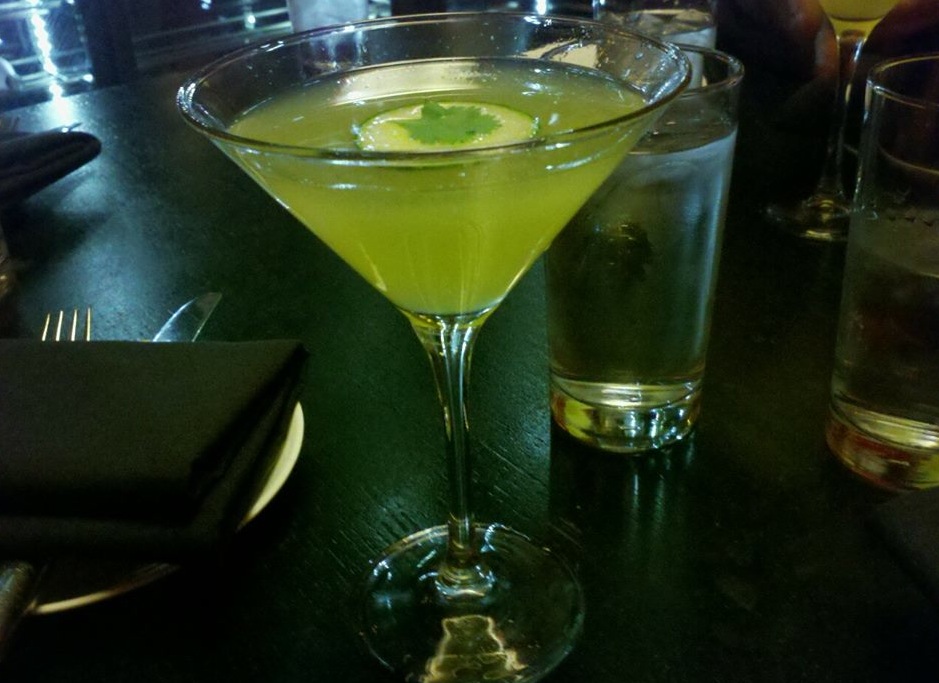 4. Amante Picante
I was introduced to this lovely cocktail at Tag restaurant in Denver, Colorado. They were so yummy, I went back a second time a few months later, specifically for the drink! Tip: Increase the spicy factor by adding more Green Tabasco.
Ingredients: 2 Oz Agave Tequila, 1 Oz Lime Juice, 3/4 Oz Agave Nectar, 2 Cucumber Slices, 2 Sprigs Cilantro, 2-3 Dashes Green Tabasco.
Instructions: Muddle cucumber, cilantro, agave nectar, Tabasco and lime juice in a shaker tin. Add tequila and 2 cups of ice. Shake vigorously then double strain into a chilled cocktail glass. Garnish with cucumber and cilantro.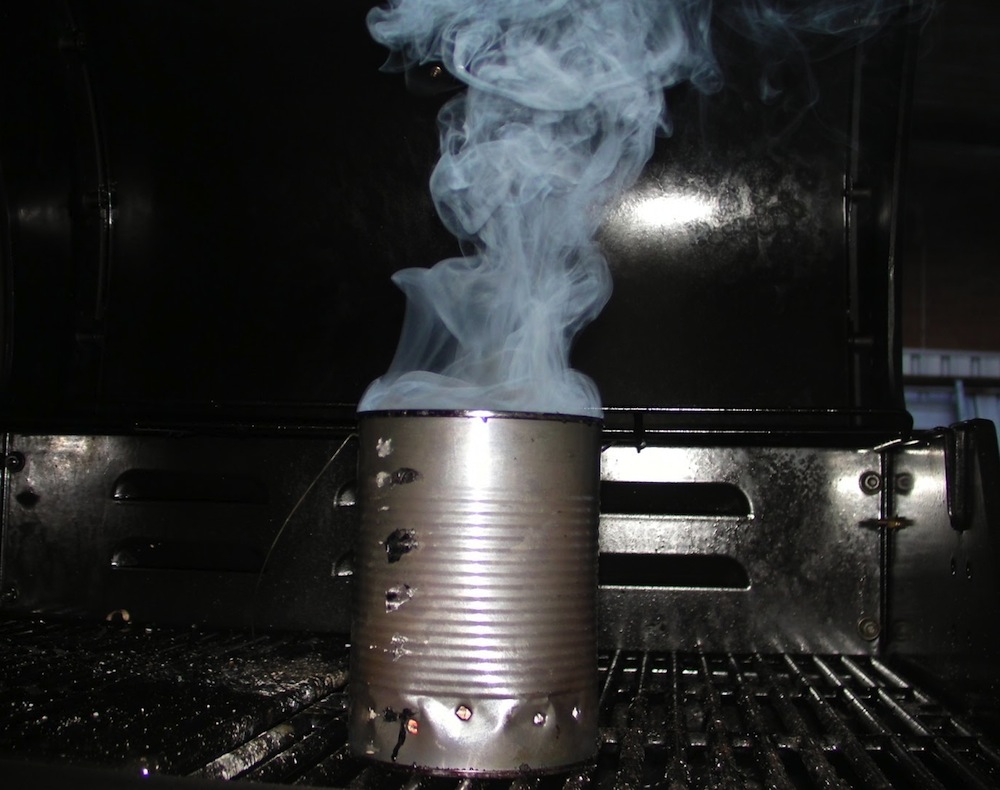 Image: 120 things in 20 years
5. Smoke Meat On Your Gas Grill
I own both a charcoal and a gas smoker. Unfortunately, they aren't very portable. If I want to add smoky flavor to meats when I am cooking away from home, here's what I do!
Wash out an old can and remove the label. Fill halfway with wood chips (mesquite or oak for beef, hickory for pork, apple for poultry or fish). Cover can with lid or foil and poke 3-4 half inch holes to vent. Place can on hot grill and chips should begin smoking in 5-10 minutes. Cook meat as usual, covering whenever possible to keep in the smoke.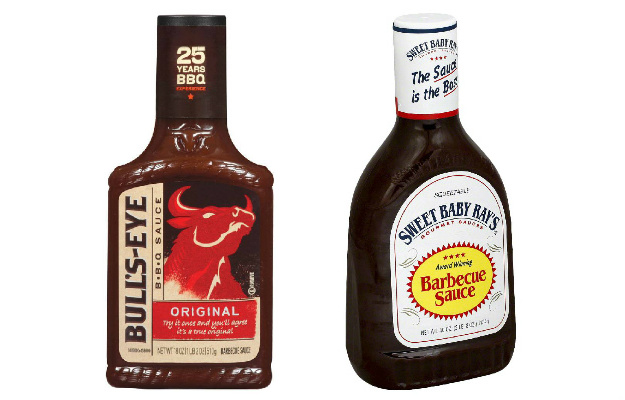 Image: Target.com
6. Jazz Up Store Bought BBQ Sauce
Pour a bottle of your favorite BBQ sauce (Bull's Eye and Sweet Baby Ray's are my go-to's) into a saucepan and simmer with 1/8 Cup Molasses, 2 TBS Brown Sugar, 1/2 TSP of Liquid Smoke, and a dash of Cayenne Pepper. Original flavors make the best base. Flavored versions can end up being too flavored once you start adding your own fresh ingredients.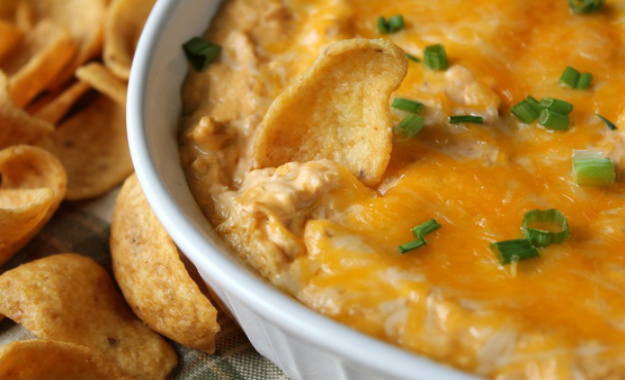 Image: Food.com
7. Buffalo Chicken Dip
I live in a house full of spice lovers and this dip has long been a favorite. It's so tasty, I've seen people make a sandwich out of it! Not the healthiest choice, but calories don't count on Super Bowl Sunday, right?
Ingredients: 8 Oz Brick Cream Cheese, 2 Cans Cooked Chicken, 1/2 Cup Bleu Cheese Dressing, 1/2 Cup Frank's Buffalo Wings Sauce, and 1/2 Cup of Shredded Cheddar Cheese
Instructions: Combine first 4 ingredients in an ovenproof dish. Top with shredded cheese. Bake at 350° for 20 minutes or until bubbly. Serve hot with crackers and veggies.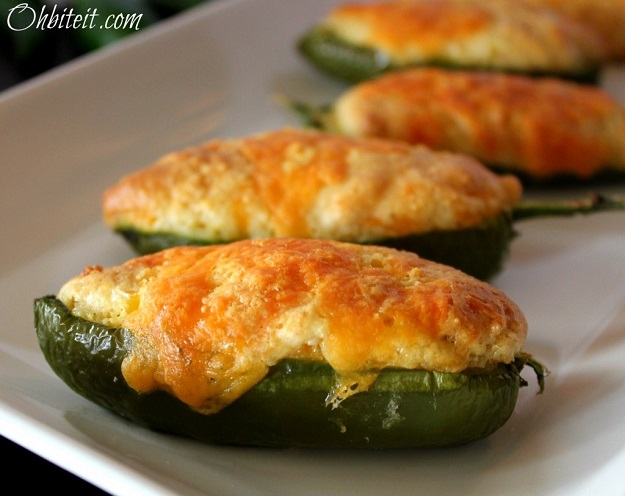 Image: OhBiteIt
8. Jalapeno Cornbread Poppers
I love making cornbread with cheese and jalapenos. The only problem? Too much cornbread and not enough jalapeno! Enter the Jalapeno Cornbread Popper. Two bites of spicy, cheesy heaven with the perfect amount of cornbread to keep your mouth from completely catching on fire! For ingredients and instructions visit OhBiteIt.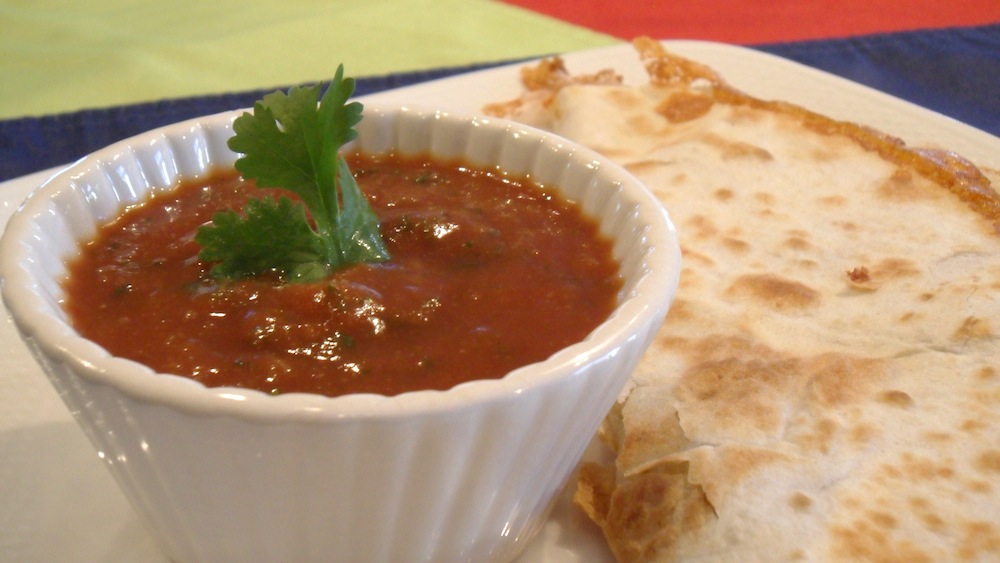 9. Easy Homemade Salsa
Once you see how simple and tasty homemade salsa can be, you'll never be satisfied by jarred salsa again. This recipe uses basic ingredients that I usually have on hand and it whips up in about 5 minutes. You can serve it immediately or let the flavors blend while in the fridge for a couple hours. Remove from fridge about 30 minutes before serving and give it a good stir. I like it best when it is only slightly cooler than room temperature.
Ingredients: 1 Can of Tomato Sauce, a Jalapeno, 3 green onions, a small handful of fresh cilantro, a pinch of chopped garlic, a splash of lime juice, and dash of sea salt and pepper.
Instructions: Add tomato sauce and jalapeno (1 slice at a time so you can taste and gauge hotness) to blender. When desired hotness is reached (dip a chip in and taste it), add remaining ingredients and pulse until desired consistency.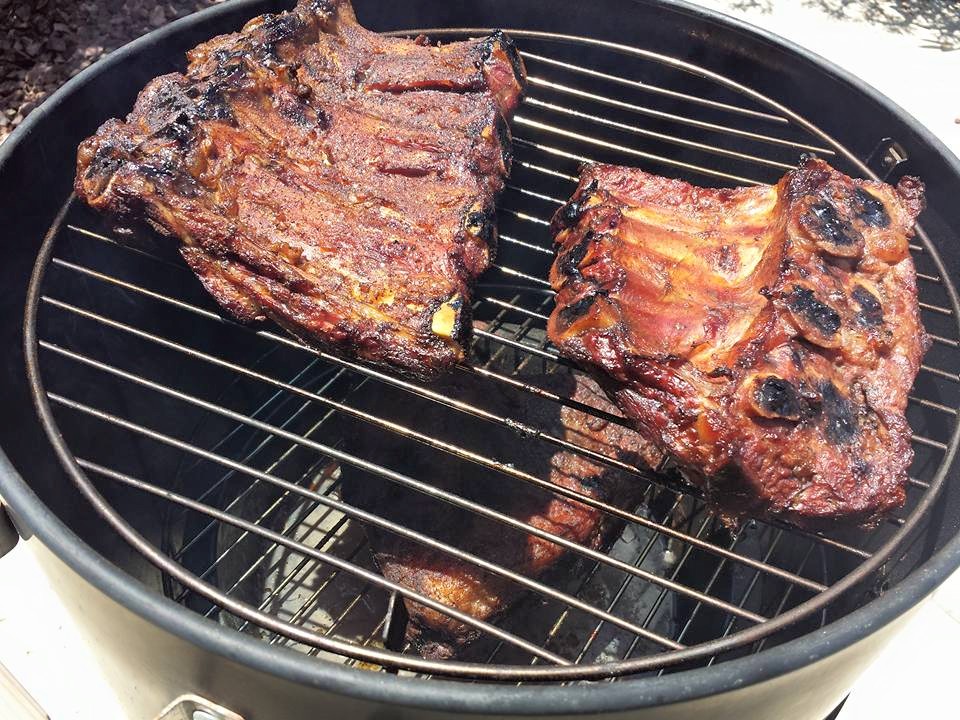 10. Beef Ribs
Many grocery stores sell beef ribs with a lot of the meat cut trimmed off. They use it for prepacked stew meat. Don't waste your money on those bags of bones! Give the meat department your phone number and ask them to call you when they have whole, intact, fresh beef ribs. The best times to score them are around the holidays, when rib roasts go on sale. Once you get your hands on a rack or two, smoke them, slow grill them, oven roast them – but never, ever boil them…please! Your guests will thank you.
Instructions: Brush them with a dry rub (like the one I listed in tip #1) and allow them to sit in the fridge overnight. Smoke them with hickory or mesquite for 4-6 hours, then brush them with BBQ sauce and toss them on the grill until they have a nice char.
Sign up for my email newsletter to get recipes like these delivered to your inbox!
8