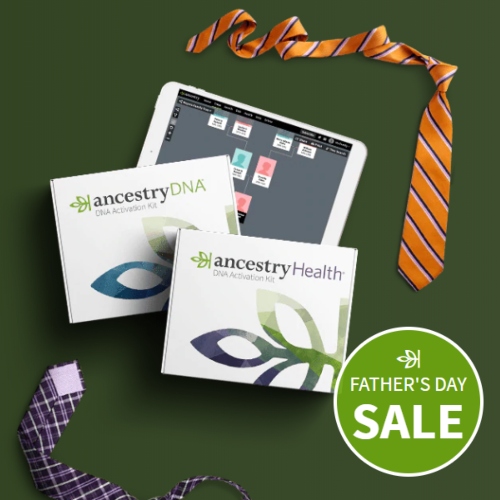 Save up to $50 on DNA kits and help Dad learn about his origins and health, along with the biggest story of them all – his!
AncestryDNA Kits are on sale for $59 (reg. $99) and AncestryHealth DNA Kits are on sale for $99 (reg. $149).
AncestryDNA provides insights on your origins in over 1,000 regions to the most connections to living relatives. No other DNA test delivers such a unique, interactive experience.
AncestryHealth can lead the way to insights about your well-being, plus you'll get actionable next steps you can take with a healthcare provider, family health history tools, and access to genetic counseling resources.
49