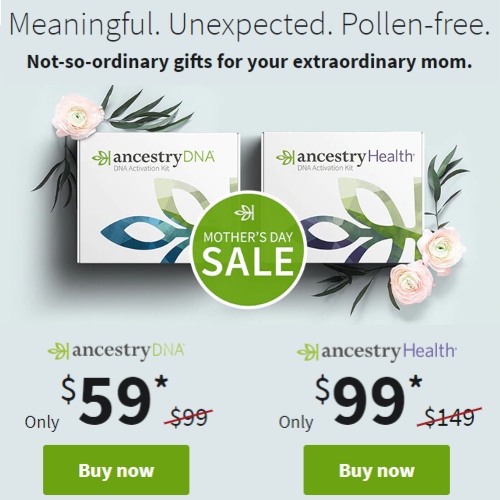 From discovering her origins to learning more about her health, give Mom something truly different this Mother's Day with an AncestryDNA Kit.
AncestryDNA Kits are on sale for $59 (reg. $99) and AncestryHealth DNA Kits are on sale for $99 (reg. $149).
AncestryDNA provides insights on your origins in over 1,000 regions to the most connections to living relatives. No other DNA test delivers such a unique, interactive experience. AncestryHealth can lead the way to insights about your well-being, plus you'll get actionable next steps you can take with a healthcare provider, family health history tools, and access to genetic counseling resources.
48