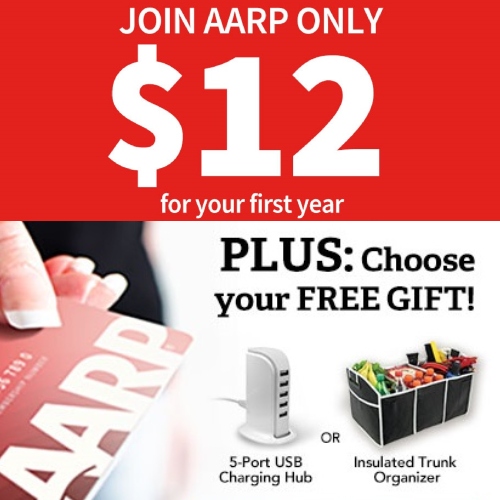 For a limited time, a 1-Year AARP Membership is just $12 + you get to choose a Free gift – an Insulated Trunk Organizer or Free 5-Port Charging Hub. A Free second membership for anyone in your household is also included. No obligation – Cancel anytime.

An AARP membership comes with a range of benefits, including:
Discounts: AARP members can access discounts on a variety of products and services, such as travel, entertainment, and healthcare.
Advocacy: AARP advocates for the rights of older Americans, and members can participate in advocacy efforts to support important issues like Social Security and Medicare.
Health and wellness resources: AARP provides members with resources to help them stay healthy and active, including information on fitness, nutrition, and caregiving.
Financial advice: AARP offers members financial planning tools and advice to help them plan for retirement and manage their money.
Social connections: AARP hosts social events and offers online forums and groups for members to connect with others who share their interests and concerns.
Volunteer opportunities: AARP members can volunteer for various programs and initiatives, including those focused on community service and social justice.
22