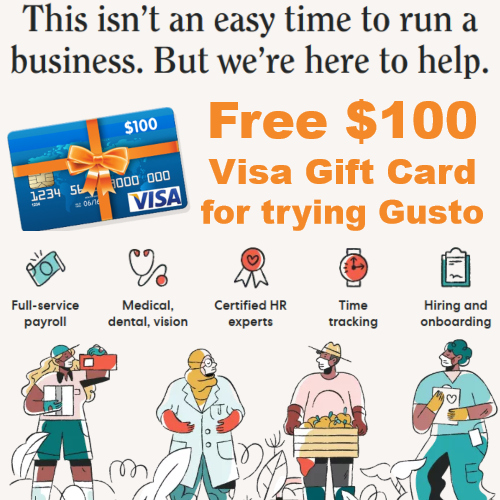 Gusto offers a simple way for your small business to handle payroll, benefits, and more starting at just $25/month.
Register for Free at Gusto to view a no obligation online demo and see how easy they make it. If you like their service and decide to use it, they'll send you a Free $100 Visa gift card after you run at least one paid payroll before January 31, 2021.
Sign up for my email newsletter to get tips like this delivered to your inbox!
24