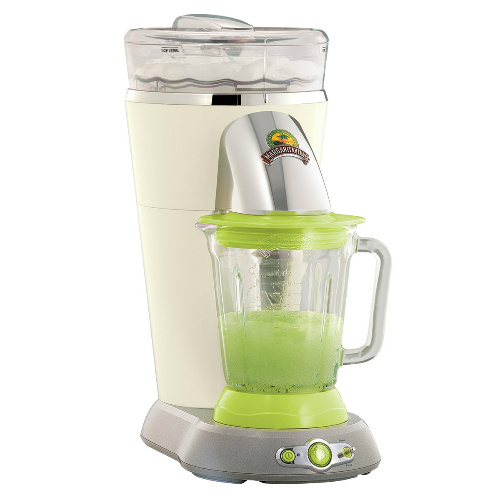 The Margaritaville Frozen Concoction Maker is just $149.99 + Free shipping today (reg. $189.99). Shipping is typically $18.95 on this item, but today, it's Free! Multi-payment option is available. Pay just $49.99 in 3 installments with no interest. Makes a great gift.
Coupons cannot be applied to sale items. Applying a coupon will make the sale item full price. If you see a full-price item you want, use coupon TAKE10 to get 10% off. View all Margaritaville blenders on sale.
At the touch of a button, the Margaritaville Bahamas Frozen Concoction Maker gets your party started. Its Shave-N-Blend control automatically makes a perfect, 36-ounce pitcher of margaritas or other frozen drinks in one easy step by mixing the right proportion of ice with your other ingredients.
5