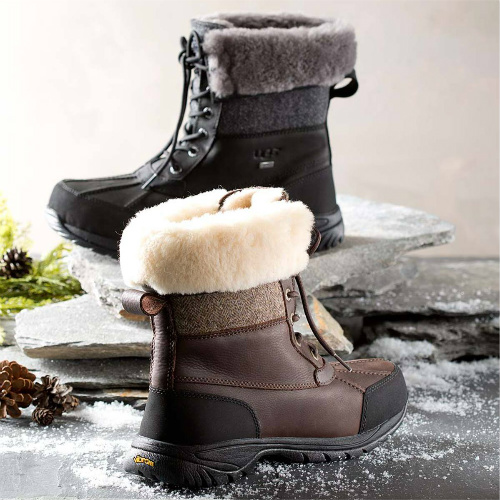 UGG's Butte is packed with cold-weather technology so it can handle any condition. Waterproof leather and wool lining keep feet warm and dry, while an exclusive Vibram® outsole provides superior traction on icy terrain. Pair with snow gear or wear downtown in a blizzard.
View all UGG on sale – Items up to 50% off, shoe prices start $29.66 and everything UGG ships Free. Coupons will not work on UGG items. However, if you see other things you like, you can get 15% off $100 or more using coupon LSMBB15 (exp. 10/31).
These boots are currently selling for $225 on the UGG website and have nearly a 5 star rating with over 550 reviews.
2