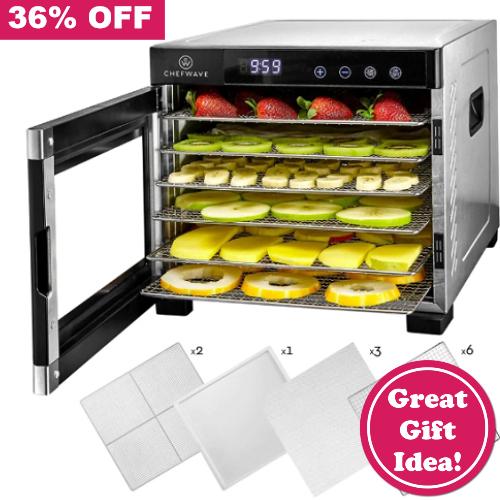 Are you tired of throwing out produce that's gone bad sooner than you expected? This ChefWave Pro Food Dehydrator is a sustainable solution. You'll save money and time when you dry out your fruits and veggies before they turn. Dehydrated foods last longer and don't need to be refrigerated. You can even use it to make your own jerky (and save a ton of money by making your own using meat that is on sale!), fruit leather, dry vegetables, herbs, nuts, crackers, potato chips and banana chips. Makes a great gift for any foodie and it comes with a recipe book!
On sale for $129.95, you can get an extra $5 off any order over $50 using coupon BUDDY5, making this dehydrator just $124.95. Shipping is Free!
View all Lifestyle by Focus deals here. Coupon BUDDY5 is also valid for $5 off $50+ at Focus Camera.
1