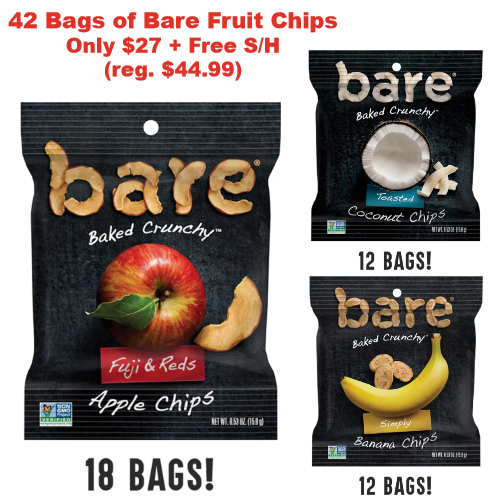 Bare Fruit Chips are made with simple ingredients: Real apples, bananas, and coconut baked into deliciously crunchy chips. They are gluten free, baked, Non-GMO Project Verified, fat free, and contain no preservatives.
Act quickly and you can snag 42 bags for just $27 + Free Shipping using coupon BUDDY10, making them just 64¢ per bag. Fewer than 100 of these 42-packs are available!
Best by date is 10/23, so you'll have plenty of time to eat them. There is no limit on the number of packs you can order at this price using this coupon.
These chips have a 4.3 out of 5 star rating at Amazon and are selling for about $1.23/bag.
2