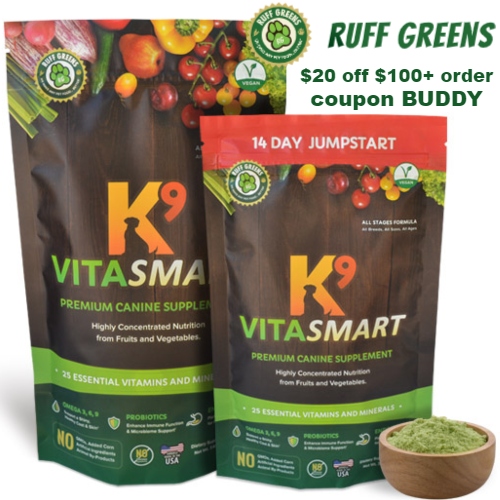 Ruff Greens is the home of K9 VitaSmart, the best 100% vegan dog supplement on the market. With 25 all natural vitamins and minerals, 20 digestive enzymes, 15 powerful probiotics and omega's 3, 6 and 9 in the correct balance for dogs, K9 VitaSmart is the "Head to Tail" nutrition that your fur buddy has been missing.
Get $20 off your order of $100 or more at Ruff Greens using coupon BUDDY.
If your pet has a medical condition or food allergies, consult your veterinarian before use.
21