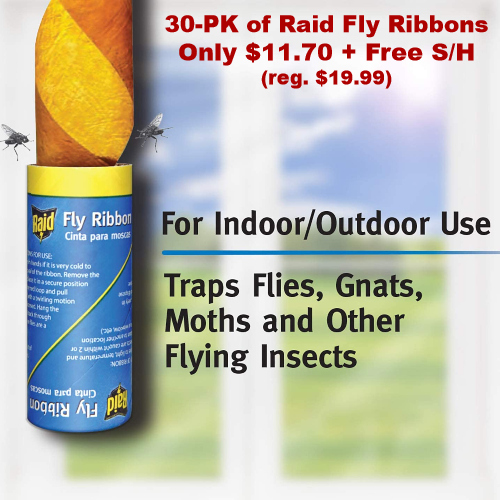 Raid Flying Insect Catcher Ribbons can be used indoors or outdoors to catch flies, gnats, moths, and other flying insects. They contain no insecticides and have no aroma. Simply hang a ribbon where flying insects are bothersome. Bugs are attracted to the food-based lure on the tape and they get stuck to it. Each ribbon can last up to 3 months and catch up to 100 flies.
On sale for $12.99, you can get an extra 10% off sitewide using coupon BUDDY10, making this 30-pack just $11.70. All orders ship Free!
These fly catchers have a 4.3 out of 5 star rating at Amazon and ordering 30 of them there would cost about $7 more.
2