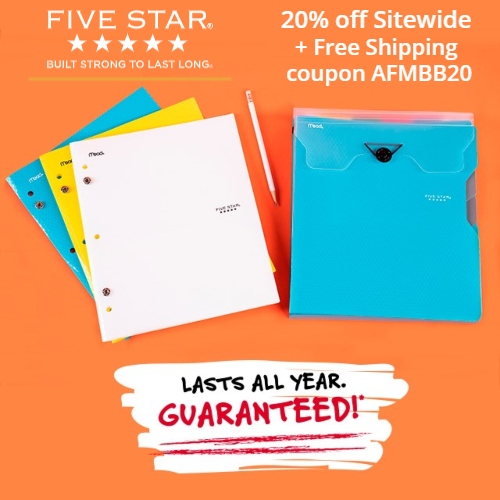 Conquer school, college, and the office with 5 Star notebooks, folders, binders, planners, calendars, and more. They're built strong and guaranteed to last.
5 Star products give students the tools they need to succeed in the classroom, while saving time and money. By buying the highest quality items the first time with the confidence, they won't need to be replaced. The durability of their products provides the opportunity to reuse your favorite supplies into the next school year and beyond.
Get 20% off Sitewide at 5 Star using coupon AFMBB20. All orders ship Free – No minimum purchase required.
5 Star products come with a 1-year guarantee. If your product doesn't hold up all year, 5 Star will replace it. Guarantee does not cover damage due to misuse or abuse.
4