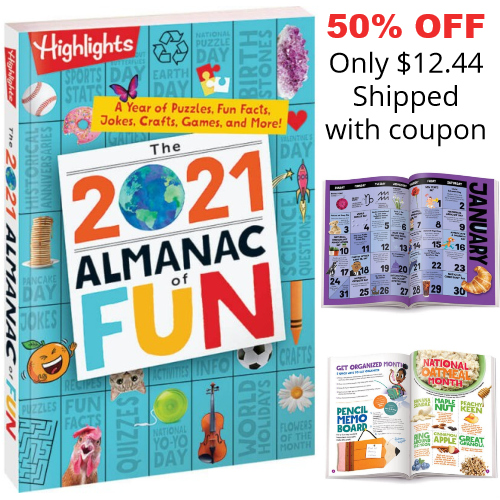 Here's a less than $13 solution for the next time your kid says they're bored!

The Highlights 2021 Almanac of Fun is designed for kids ages 6-12. It's jam-packed with puzzles and activities that celebrate traditional and wacky holidays, historical anniversaries, world events and everything in between. Encourage learning the fun way with hundreds of puzzles, activities, jokes, crafts, quizzes, recipes, facts and more.
Regularly $14.99, you can get 50% off this book using coupon HLAFB50, making it just $12.44 shipped (excluding sales tax). There is no limit on the number of books you can order using this coupon.
1