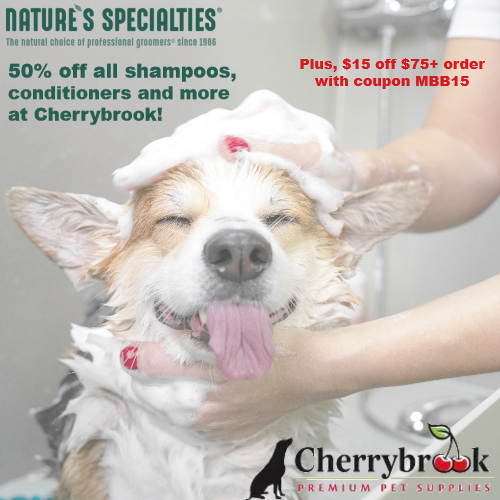 Founded in 1986, Nature's Specialties premium products are popular in the grooming industry and are used by many competitive groomers. They are also highly rated on Amazon with most products over 4 stars.
Nature's Specialties Grooming Products are 50% off at Cherrybrook when you add them to your cart! Prices start at just $7.25. Selection includes shampoos, conditioners, scissoring spray, cologne, ear cleaner, and more in sizes for both personal and commercial use! Their shampoos are concentrated and some can be diluted up to 32:1, so they will last a very long time!
If your order is $75 or more (including shipping) use coupon MBB15 to get another $15 off your total.
If you know a professional groomer, do them a favor and tell them about this sale and coupon!
6