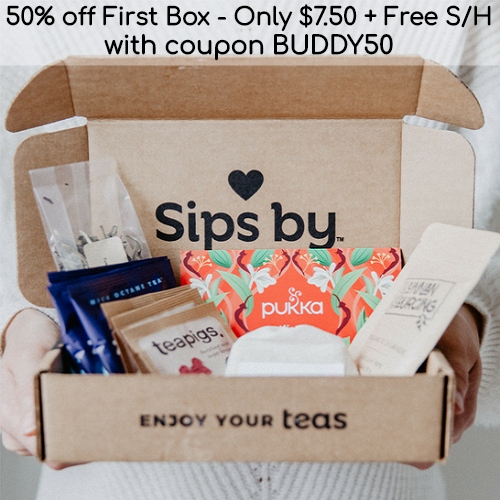 Sips by makes discovering new tea fun, personalized, and affordable. Through their monthly subscription box, they inspire people to explore the big wide world of tea. When you sign up, you'll get 4 premium teas that are matched to you based on your Sips by tea profile.
Your teas will make 15+ cups or 45+ re-steeped cups. Your personalized tea box will also contain steeping guides, biodegradable tea filters (as needed with loose leaf tea), and exclusive offers from different tea brands. Get 50% off your first box (when you select the one month plan) or $7.50 off any other plan using coupon BUDDY50.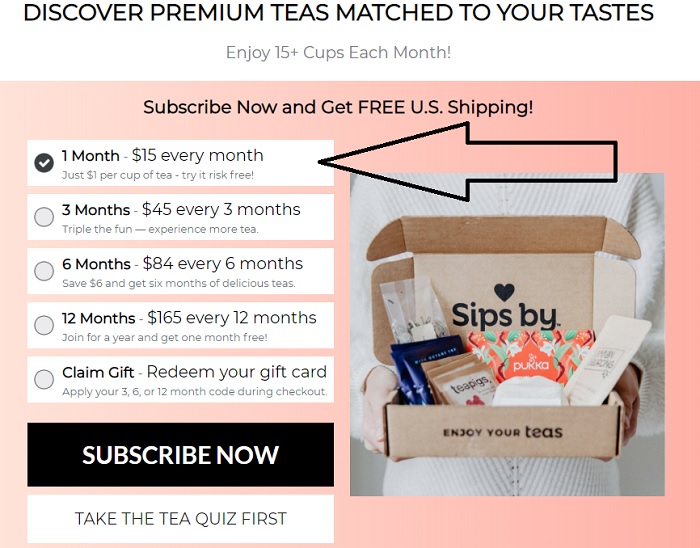 Once you take the tea profile quiz, they will build a tea profile for you. You'll be matched with teas that best align to your preferences, and be able to review the teas you receive on a month-to-month basis, until you decide to skip a month or cancel your subscription.
33