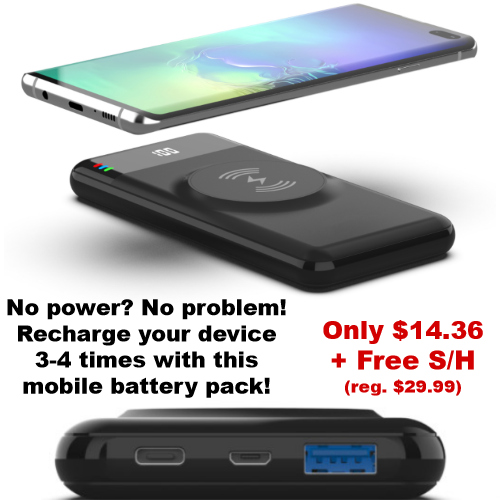 Phone always dying? Snag one of these Portable Battery Packs and use it to recharge your device. When the battery pack is fully charged, it can power up your device 3-4 times before needing to be charged back up. If you have a Qi-enabled device, you won't even need to plug your phone into it! Other devices can be plugged in and charged using the 10W USB-A output port.
On sale for $15.95, you'll get an extra 10% off sitewide using coupon BUDDY2020, making this battery pack just $14.36 + Free shipping.
Want even more power? This 20K USB-C Wireless Battery Pack provides 7-10 recharges and is $20.12 + Free shipping using coupon BUDDY2020 (reg. $39.99).
2