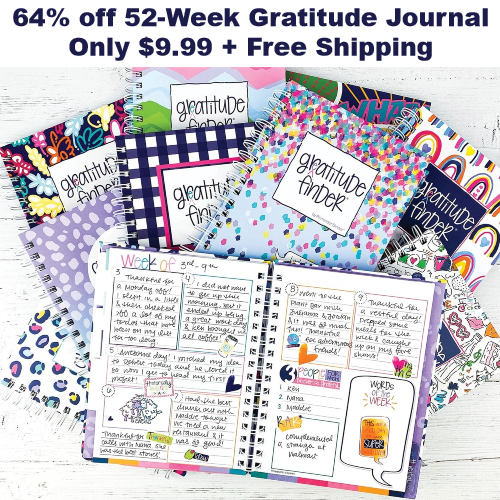 It's easy to get overwhelmed by all of the stresses in life. However, it's vital to our well-being not to lose sight of all the good things in our lives. Journaling about things for which you're grateful will channel your thoughts to good things.
This 52-Week Gratitude Journal with Stickers was created to increase positive thinking. When you elevate your own attitude of gratitude, you'll be amazed by what positivity surrounds you and how contagious thankfulness can be. Since there are no pre-printed dates, it can be used anytime. Available in 19 styles, including ones for kids!
Over 9,000 have already been sold!
5