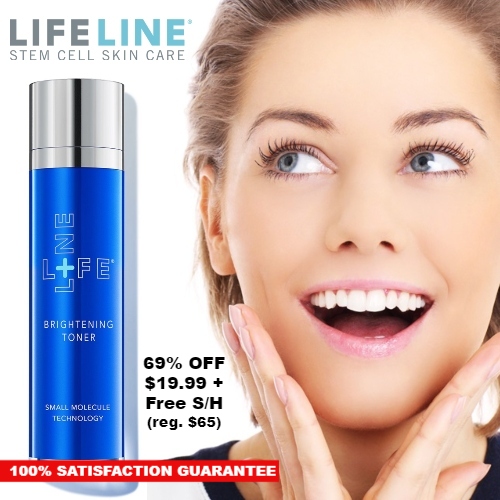 Manufactured in the USA, Lifeline Skin Care Brightening Toner gently peels away and removes dead skin cells, excess oil, make-up debris, and free radical pollution to help increase cell turnover, while smoothing, soothing, and providing a light exfoliation to restore the natural radiance of the skin.
Try it for just $19.99 + Free shipping using coupon BARGAINBUDDY. Select one-time purchase – coupon will not work with subscribe & save option. No limit on the number of bottles you can order at this price using this coupon! Comes with a 100% money back guarantee.
See something else you want? Get 15% off sitewide using coupon BARGAINBUDDY15.
9