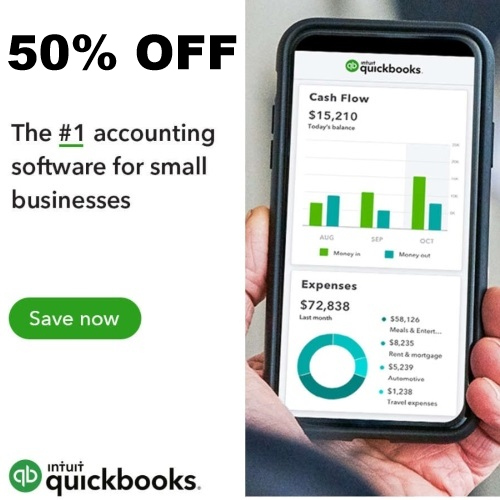 Quickbooks Online is the #1 accounting software in the U.S. Use it to track income and expenses, maximize tax deductions, invoice and accept payments, capture and organize receipts, run reports, send estimates, manage 1099 contractors, and more. Sign up today and get 50% off for your first 3 months. Intro prices start at just $12.50/month.
Quickbooks Self-Employed is just $7.50/month for the first 3 months (reg. $15/month). It allows you to separate business and personal expenses, automatically mileage tracking, send invoices on the go, maximize your Schedule C deductions, and calculate quarterly estimated taxes.
Quickbooks Payroll is also currently 50% off for your first 3 months and plans start at $22.50/month + $4/employee per month. This full-service payroll system includes automated tax and forms, auto payroll, health benefits for your team, workers comp, expert product support, next-day direct deposit, and more.
6