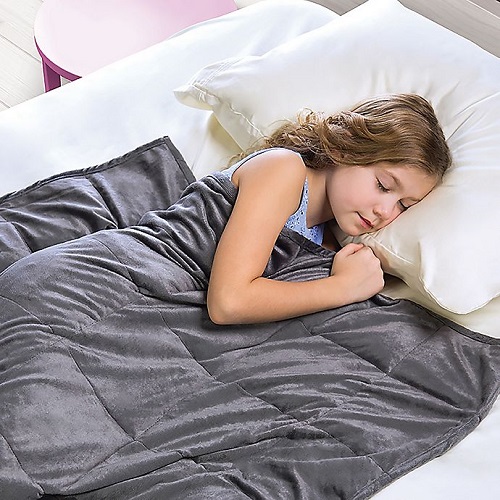 This Sharper Image Calming Comfort Kids Weighted Blanket applies an even amount of pressure over your child's body, promoting a sense of calmness and relaxation. It weighs 6-LBS and is ideal for kids that weigh 45 pounds and up. Included duvet cover makes it easy to keep clean. Use coupon CHFL2505 to get Free shipping on any order.
This blanket is currently selling for $49.95 at Amazon where it has a 4.4 out of 5 star rating with 130 reviews.
They have tons of great deals in their clearance section. Shipping is normally $9.95, so this Free shipping coupon is a big discount!
25-PK of Sanitizer Tech Wipes : $1.99 (reg. $3.99)
WoodWick Mini Jar Candles : $4.99 (reg. $9.99)
Insulated Cookie Sheet : $4.99 (reg. $9.99)
Men's Sherpa Fleece Hoodies : $11.99 (reg. $50)
Set of 4 Acacia Wood Bowls : $6.99 (reg. $14.99) These are $14.43 and highly rated at Amazon
2