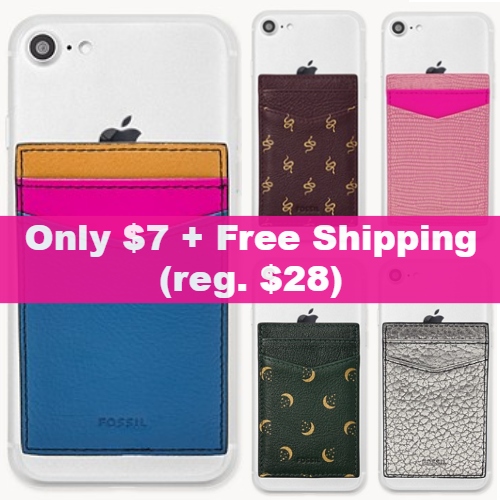 If you've been to a store lately, you know that in-person shopping has changed significantly over the last few months. Gone are the days of browsing aisles while casually making decisions. On the rare occasions that I go into a store, I'm always in mission mode. I know what I'm after, I get in and get out. I also try to avoid bringing a purse or anything else that might slow me down or have to be sanitized once I get home.
This Stick-on Leather Credit Card Holder for Cell Phones would be great for eliminating the need to bring your purse into a store. Measuring 2.5″L x 0.06″W x 4″H, it's compatible with most smartphones and the 2 slots can be used to hold your ID, credit card and/or cash. Regularly $28, they're on sale for $14 + you can get an extra 50% off all sale items using coupon EXTRA50. Shipping is Free on all orders.
Some styles can be embossed for Free with up to 3 letters.
1