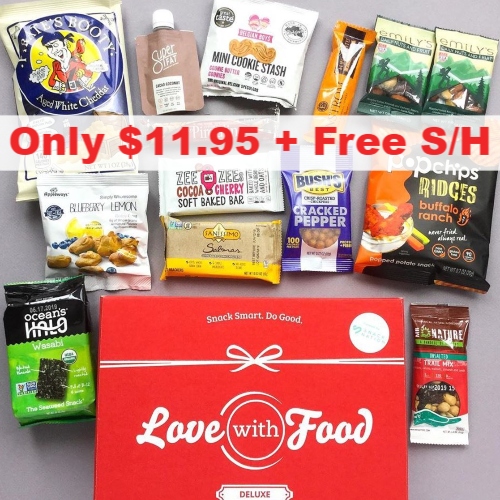 I aim to feed my family healthy snacks. Increasing fruits and veggies is easy, but they just don't take the place of chips with a sandwich or a mid-afternoon sweet. I can't tell you how many times I've brought home a bag of "healthy" chips and had to toss them because all anyone COULD eat was one!
Love with Food is a great way to discover new, healthy snacks that you and your family will enjoy. Each month, they send 15 or more all-natural and/or organic snacks for $19.95 + Free shipping. Order today and get your first box for just $11.95 + Free shipping. No obligation – Cancel or change your plan at anytime!
For every snack box ordered, they donate at least one meal to a food bank in America. Gotta love a company that has a heart!
20