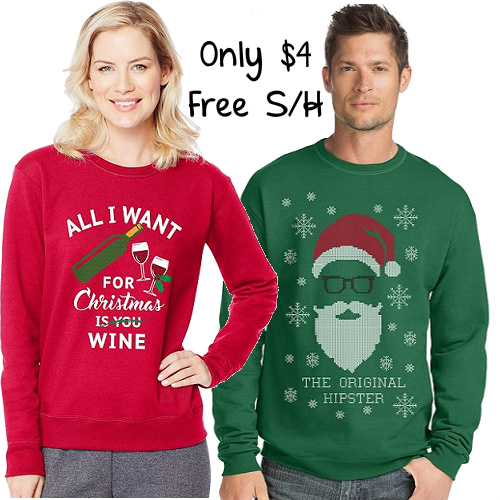 Ugly Christmas Sweatshirts for men and women are 2 for $8 + Free shipping using coupon 20NOW698. Add 2 to your cart to make them 2 for $10. Coupon will take 20% off any order.
Styles for kids are 2 for $6 when you add them to your cart. Coupon makes them 2 for $4.80. All orders ship for Free today.
* Note: There are more styles than shown on the landing page. Click on the image for women's, men's, girl's or boy's to see what is available.
1