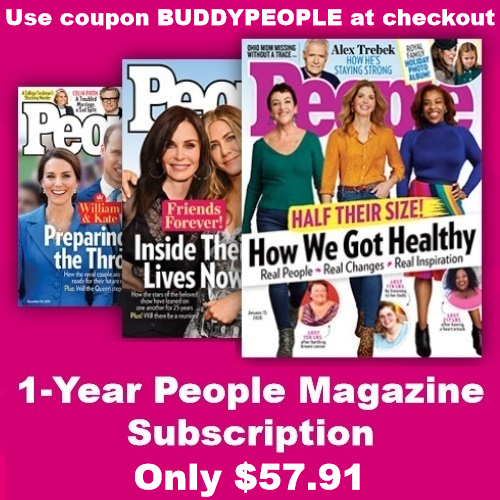 Score a 1 Year Subscription to People Magazine for just $57.91 per year using coupon BUDDYPEOPLE. That's just $1.07 per issue and 81% off the cover price!
As an added bonus, enjoy a Free digital issue today while you wait for your print subscription to arrive. Digital copies are compatible with all desktop and mobile devices!
Sign up for my email newsletter to get deals like this delivered to your inbox!
42