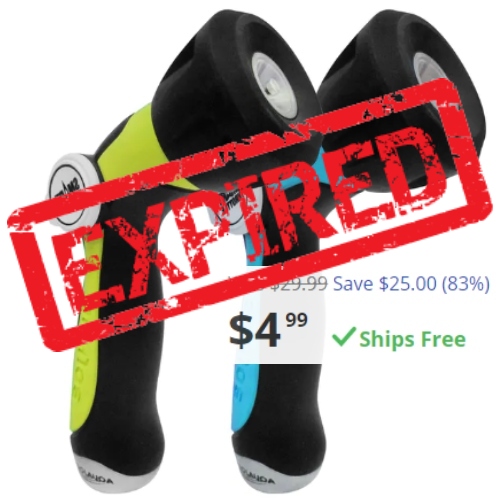 Sun Joe's Smart Throttle High-Pressure Hose Nozzle adjusts from a gentle spray to a high-pressure stream in one smooth move to ensure maximum water pressure and flow. Snag a 2-PK of these Hose Nozzles for just $4.99 + Free shipping before they sell out!
Limit 1 per customer. Coupons cannot be applied to this or any of their other Spring Black Friday deals.
This 2-pack of nozzles is currently selling for $26.53 at Amazon where they have a 4.4 out of 5 star rating with 100 reviews.
5