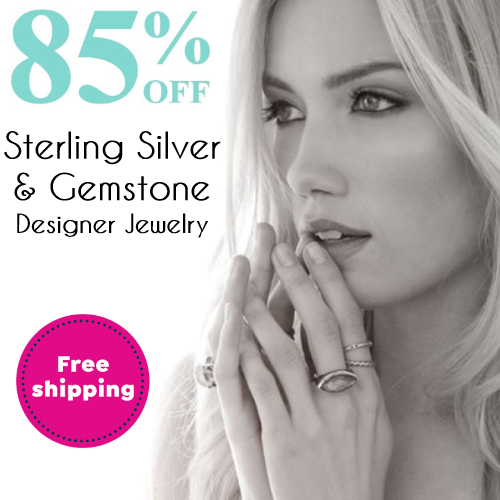 Save 85% on all Sterling Silver & Gemstone Designer Jewelry. Prices start at just $9.88 and all orders ship Free.
TIP: If you're shopping for rings, use the Ring Size filter in the left column on their site to see what they have in the size you need.
All 85% off Bracelets
All 85% off Necklaces
All 85% off Rings
All purchases are backed by a 30-day money back guarantee. If for any reason you are not completely satisfied, you may return your item within 30 days from the date of purchase and get a refund.
This store does not allow coupons to applied to any items that are on sale. If you stumble upon a full price item you want, you can get 10% off with coupon yQPsPK4O.
2