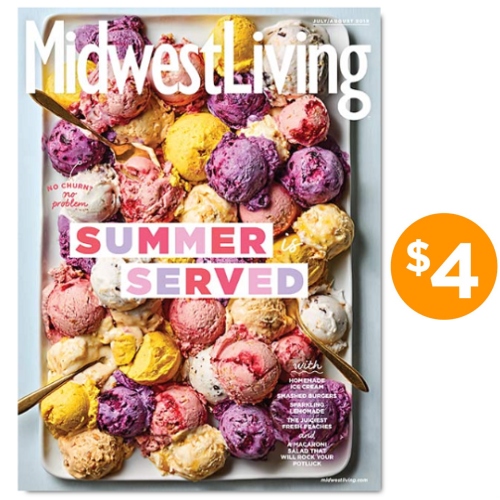 Score a subscription to Midwest Living Magazine for just $4. That's a whole year's worth of magazines for less than the cover price of a single issue!
Midwest Living Magazine is devoted to celebrating life in the heartland with articles on recipe ideas, home improvement and decorating, gardening and more.
View all $4 and $5 magazine subscriptions – choices include Do It Yourself, Food & Wine, Eating Well, Allrecipes, Martha Stewart Living, Southern Living, and many more.
5